2022 photos
Topham Trophy winner 2022 was the team from Boroughbridge. The match was played at Sessay Bowls Club.
Pictured is Brenda Benson (Boroughbridge Captain) receiving the trophy from Galtres League Chairman Harold Tomlinson.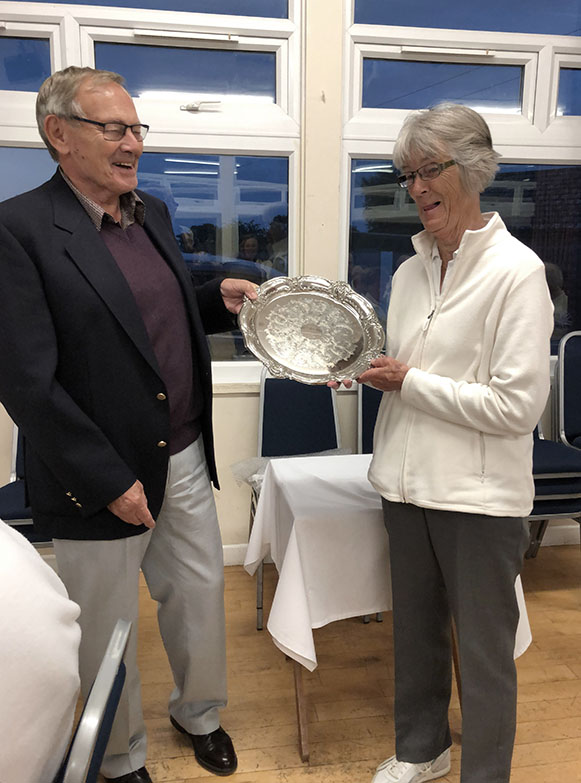 (click for larger)
The Hovingham Bowling League 2022 was won by Kirkbymoorside Bowling Club.
Pictured below, Sessay Bowls Club 2021 winner Captain Doreen Till, presenting the League Cup to Malcolm Richardson, Captain of Kirkbymoorside Bowling Club. League chairman Anthony Croser pictured centre.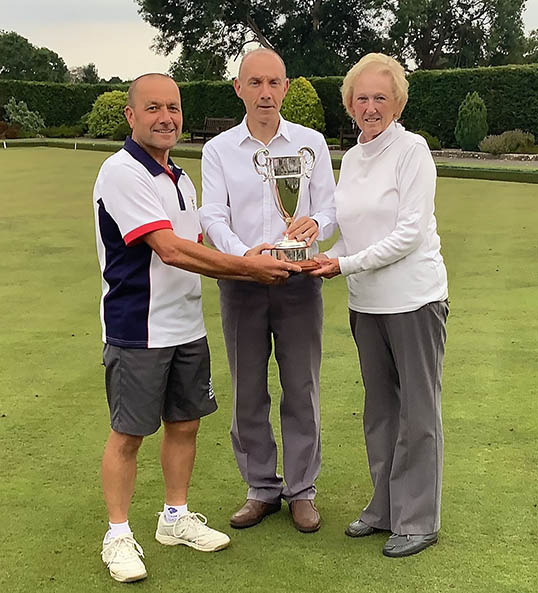 (click for larger)
The Eden/Endersby competition was set up 45 years ago by two friends John Eden from Sessay Bowls Club and Fred Endersby from Thirsk Athletic Bowls Club. Playing at both home and away. The 2022 winners were Thirsk Athletic Bowls Club beating Sessay Bowls Club team by one point.
Pictured below, Sessay Captain Pat Bee presents the trophy to Thirsk Athletic Captain Alan Smith.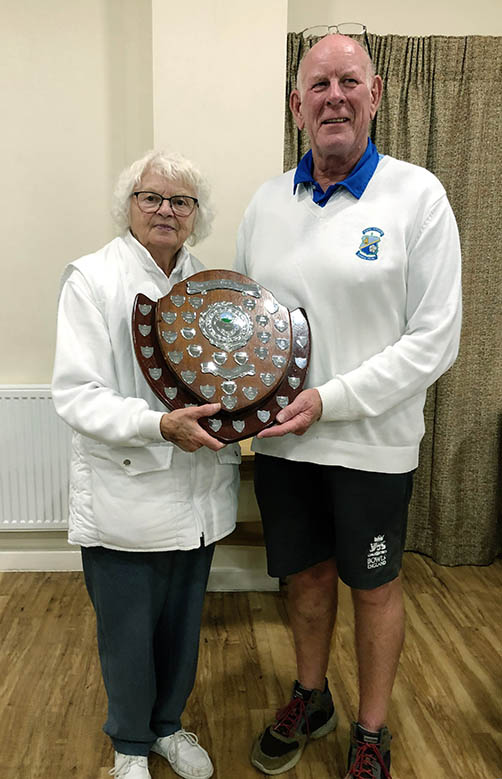 (click for larger)
The final of the 2021 Hovingham League (Sessay vs Rest) was played on 28th April 2022.
Photo of the winning Sessay team below.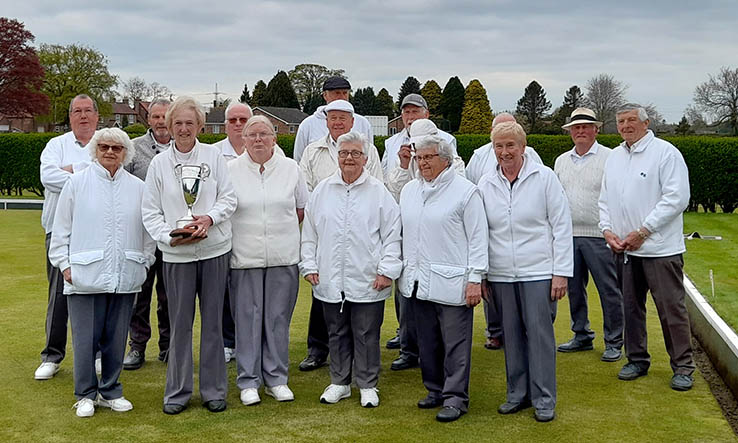 (click for larger)
The competition for the Marshall Cup was played on Sunday 24th April 2022
Ken Ellis was the winner, presented by Chairman Pat Bee.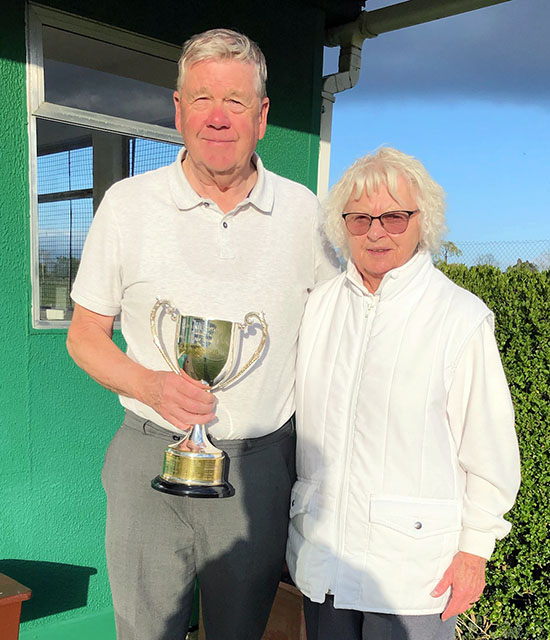 (click for larger)
---
2021 photos
Philip Eden Cup, won by Alan Galley. Rounthwaite Cup, won by David Kennedy.
Chairman Pat Bee presented the Cups to the winners.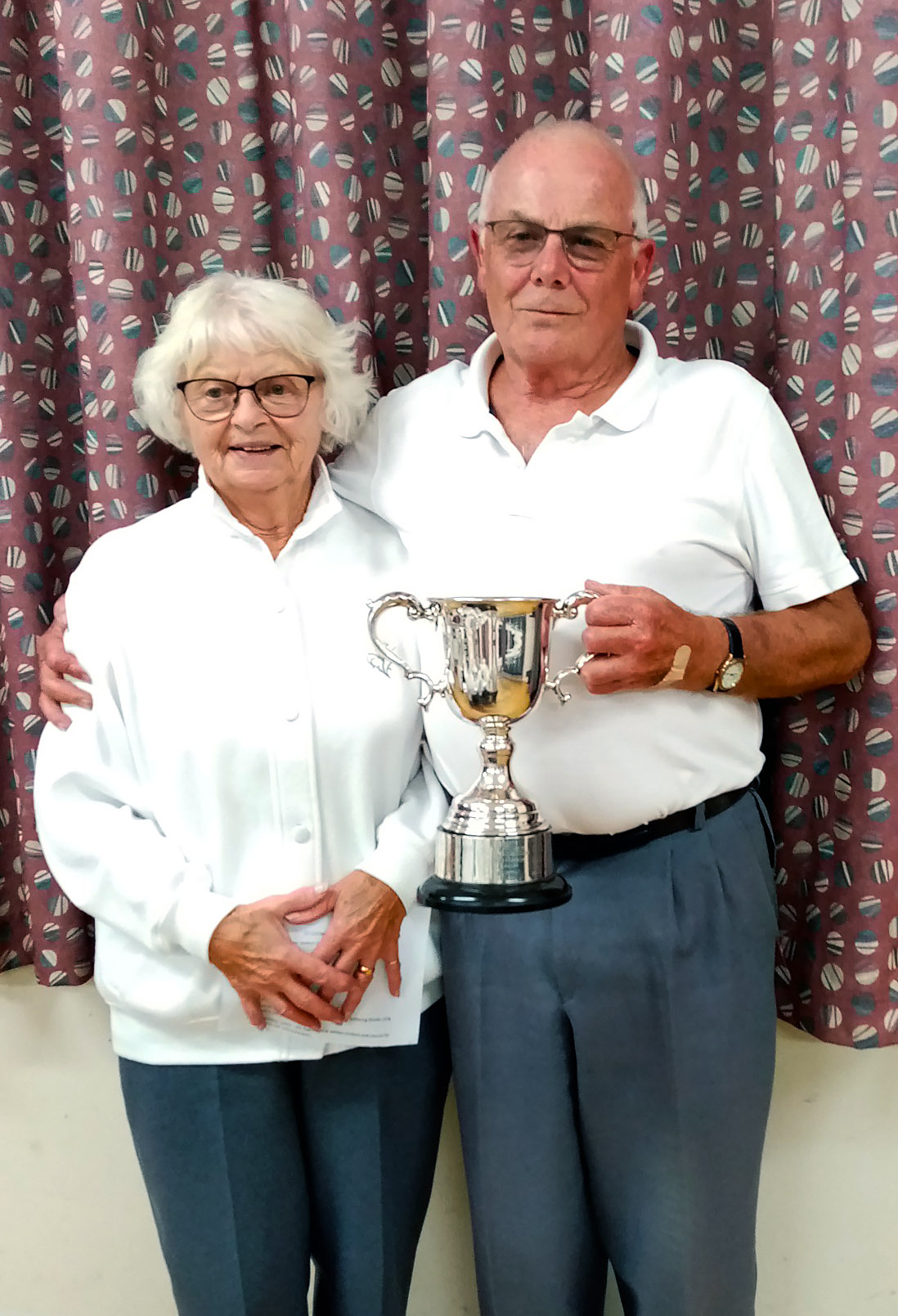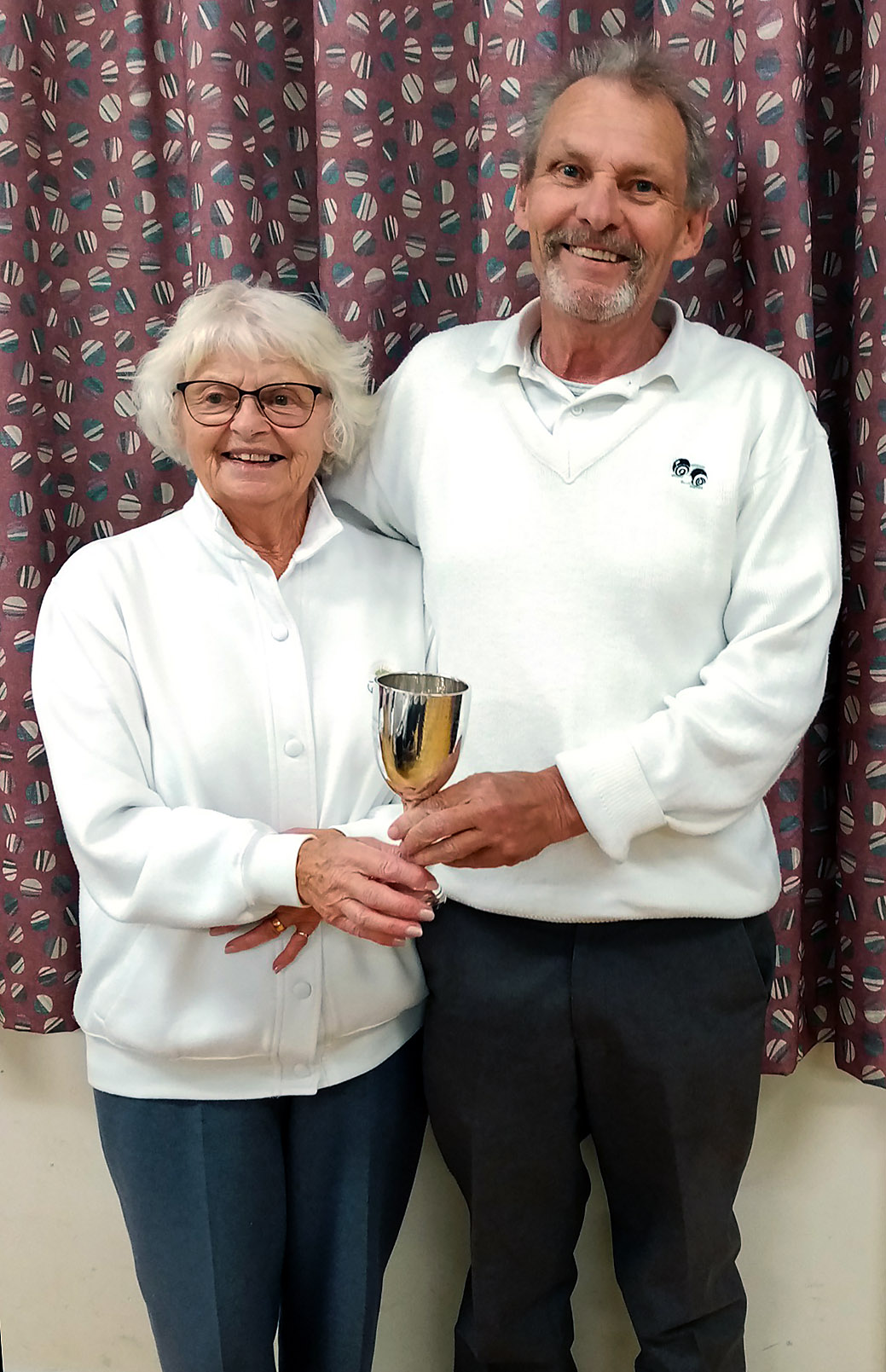 Alan Galley David Kennedy
(click for larger)
---
2019 photos
Click on a photo to view larger version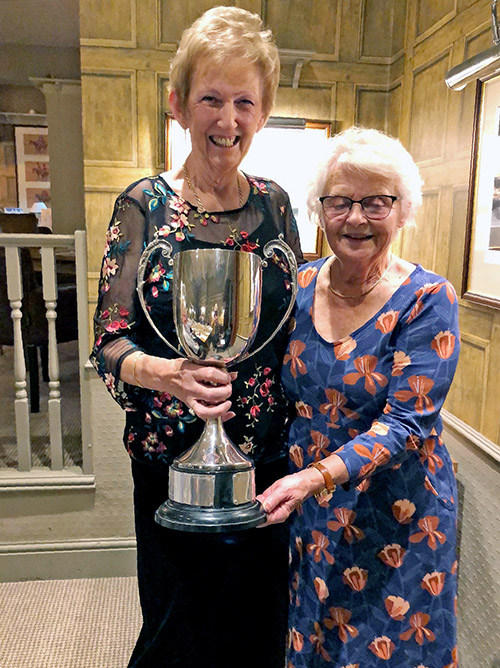 Captain D.Till presented with Waltham Cup for runners up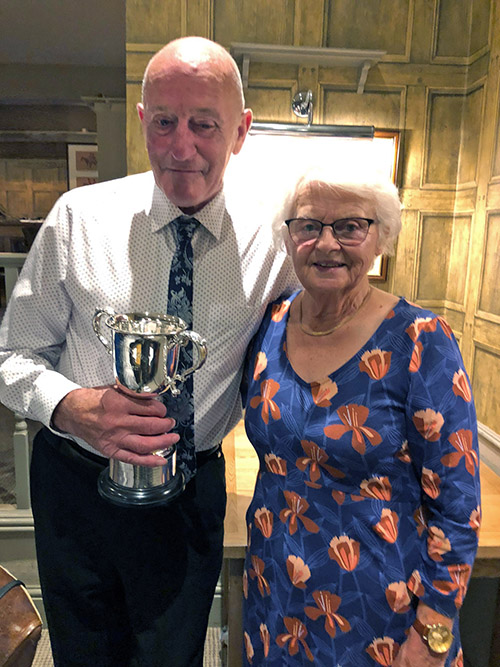 Philip Eden Cup won by G. Hebdon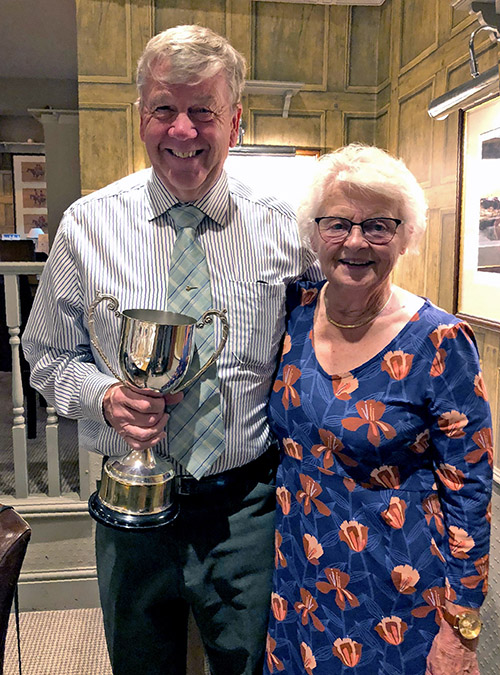 Marshall Cup winner K. Ellis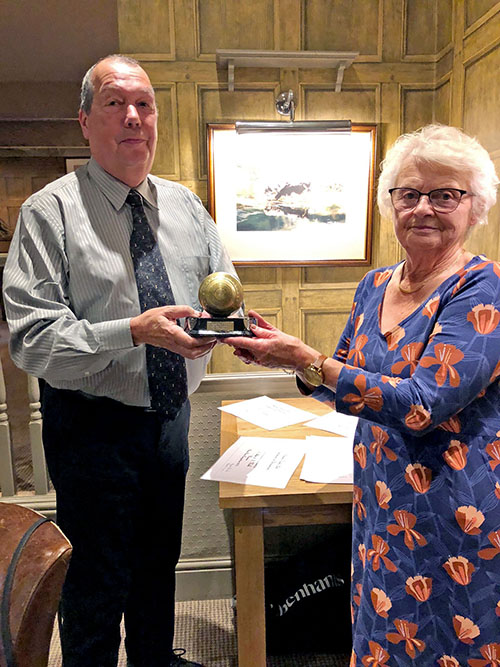 Draw Pairs Trophy, P Bee and I. Kirk

Rounthwaite Cup winner A. Hebdon
Topham Trophy Competition hosted by Sessay Bowls Club.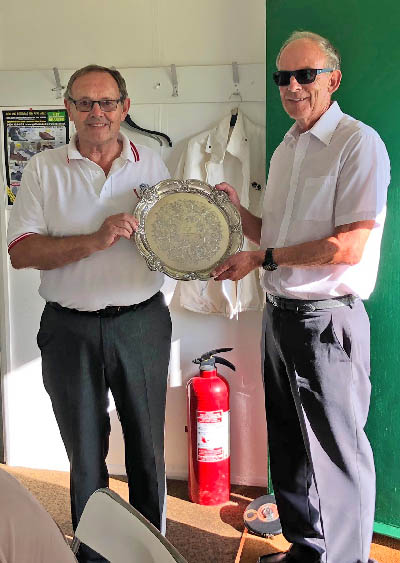 Stillington beat Boroughbridge by one shot.
Harold Tomlinson, Stillington Captain, receives the Trophy from Galtres League Chairman Neil Robertson.
Eden/Endersby Trophy Competition.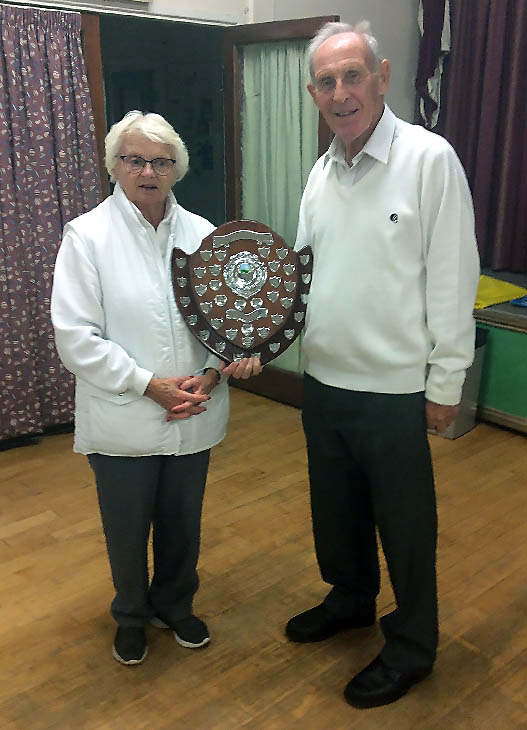 Ed Charge receives the Trophy on behalf of winners, Thirsk Athletic Bowling Club from Pat Bee, Sessay Bowls Club.

Waltham Cup Final 2019 played at Kirkbymoorside.
Pickering v Sessay.
SESSAY TEAM RUNNERS UP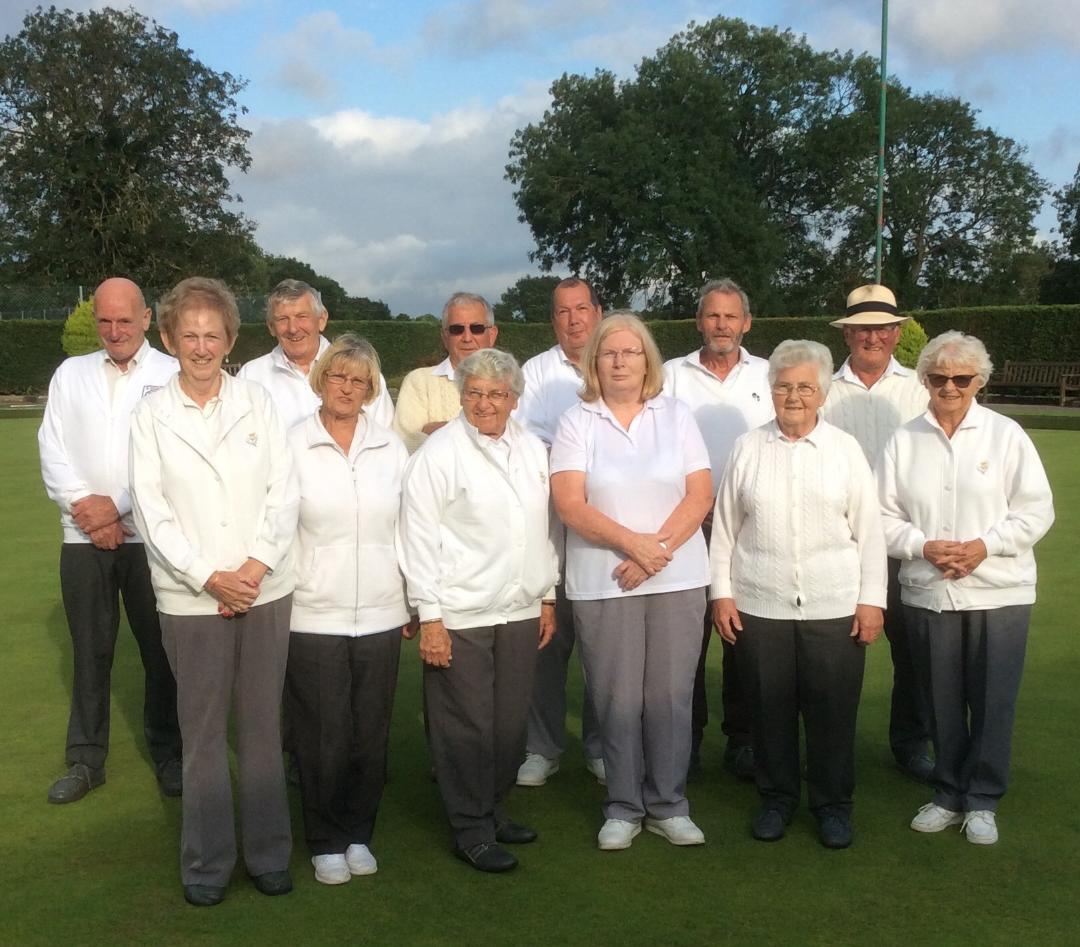 Captain D.Till (front left) and Team gave a good performance in a hard fought game against Winners Pickering Bowling Club.
Pickering 69-50 Sessay.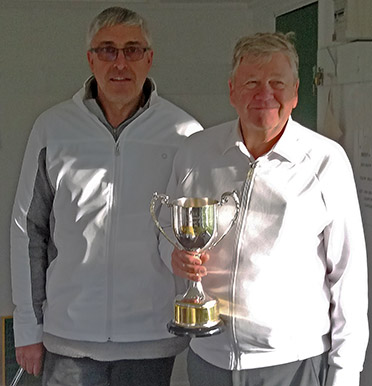 Mike Barton presenting the Marshall Cup to Ken Ellis
---
2018 photos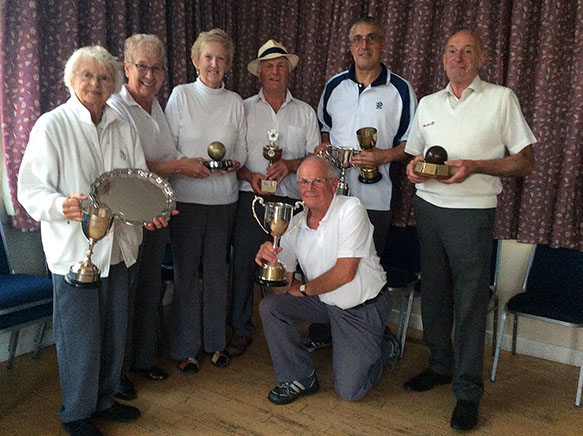 Finals Day Winners 2018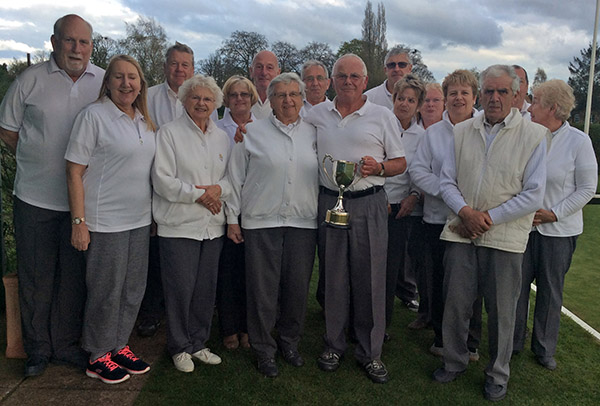 Marshall Cup 2018 players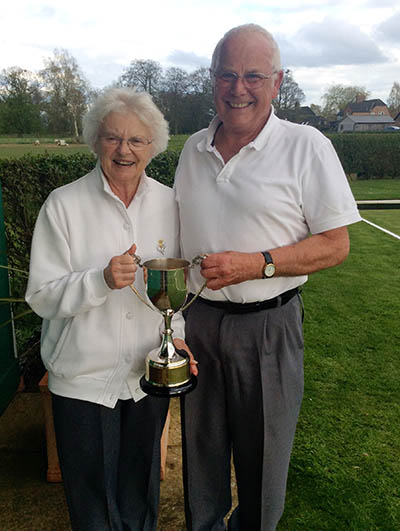 Club chairman Pat Bee presenting the cup to the winner Alan Galley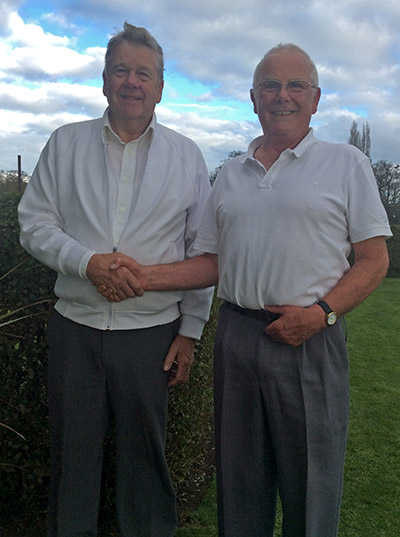 Runner-up Ken Ellis and Winner Alan Galley
---
Some older photos are available for viewing here.